English Tuition
I'm Coriden, English specialist.
I help children by teaching them the English skills they need to pass their 11 Plus exams – and beyond. 
I tutor English one-to-one and in small groups online. 
Contact Me
My Services
I'm 
Coriden Francis
and I love teaching English. I'm passionate about sharing my love of all things literary, while teaching the reading and creative writing skills that pupils need for exam success and beyond
.
My step-by-step approach helps even the most reluctant learners feel secure and achieve their potential.
I read English at Exeter College, Oxford  and I've been tutoring children for  11+ entrance exams for almost 15 years.
It is my mission to teach children the literacy skills they need to fulfil their potential, take their place in an ever-changing world and thrive.
11+ Creative Writing Checklists!
Help your child edit their writing and tick all the right boxes!
Get our list of 5 essential 11+ Creative Writing Checklists to help your child ace their 11+ English exam.
Our handy booklet includes the following checklists:
Narrative writing
Descriptive writing
Persuasive writing
Newspaper article
Personal recount
Each checklist is separated into two sections: features and text and structure.
To get your copy, please click the button below!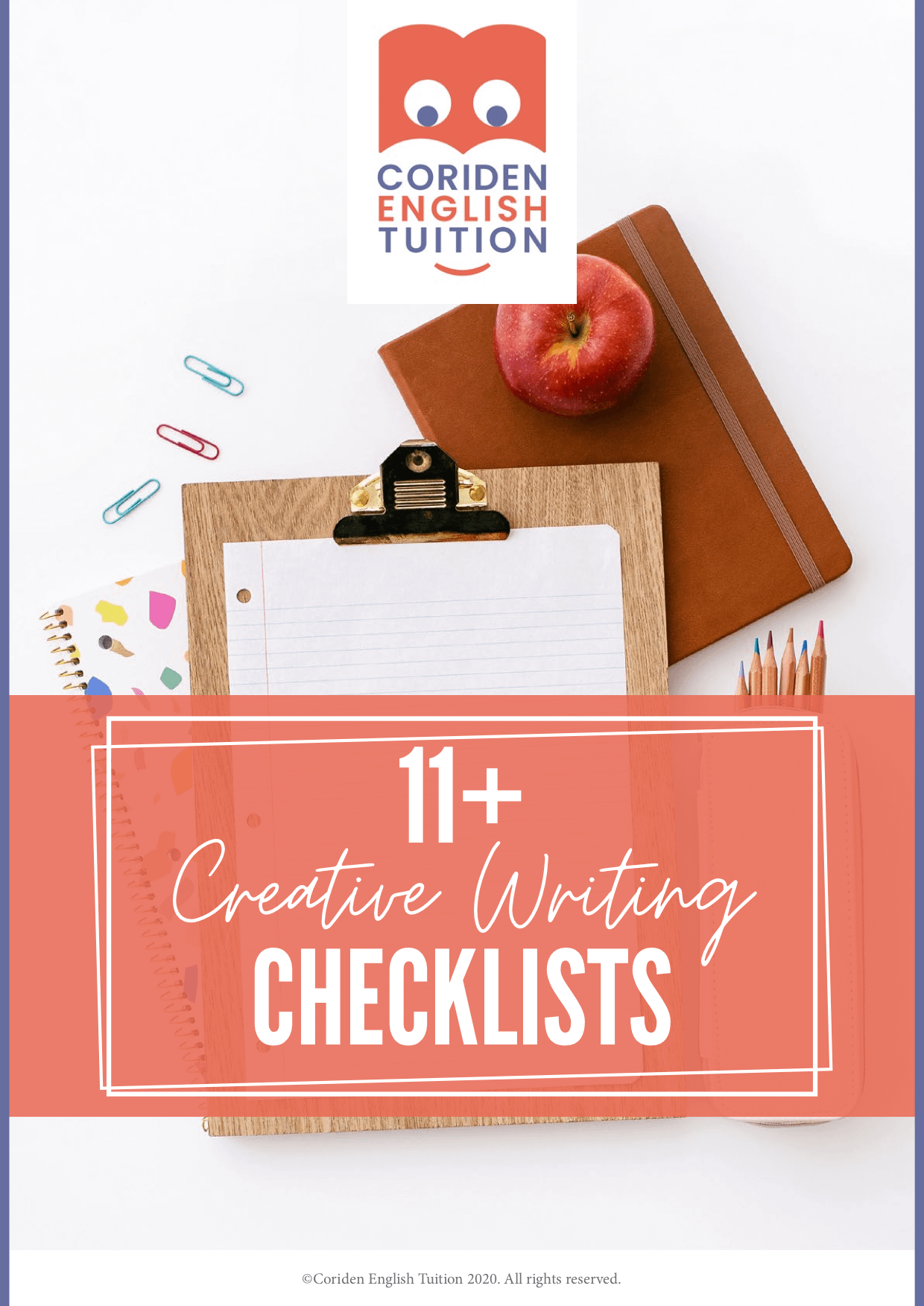 For Eleven Plus English exams,  I offer one-to-one lessons online to children who would enjoy a more individual approach. One-to-one tuition is brilliant for children who may lack confidence or who prefer a more focused way of learning.
FULLY BOOKED UNTIL JANUARY 2022
Creative Writing Classes for children in Year 4 and Year 5 who would like to develop their creative writing skills as well those taking 11+ exams. The classes are small, friendly and supportive.
This class is fully booked for the Spring Term. Registration is open for Summer Term 2021.
Please click below for further details.
I am delighted to inform you that B has been offered a place at
North London Collegiate School.
I would like to thank you once again for your high standard of English coaching which put her in this position today. I am so glad and proud.
Thank you.
I just wanted to let you know about school offers. J has received offers from all the schools he applied to, with scholarships from Merchant Taylor's and City of London Boys.
Thank you for helping J in achieving this.
C did really well and got offers from all schools, i.e.
MTS, Hampton, Latymer, City of London Boys, John Lyon and St Benedict's
, with academic scholarships from
City, JL and St B's
!
Thank you for your excellent teaching.
Just wanted to let you know A made it through to
St Paul's
.
I want to say a huge thank you for getting him through this over the past few months – I don't think it would have been possible without you!
Thank you for the really great job that T told me you did. She said you were absolutely wonderful and told me each day what you had studied, the exam technique you taught her, which was very helpful. Such basic and simple tools are often overlooked by teachers or missed in school by the pupil, so doing this one to one was very worthwhile.
Coriden has the ability to engage with children all abilities in a warm and nurturing way. My son has formed a lovely bond with her and has said that she is the best teacher he has ever had. He looks forward to his sessions with her and has now been offered a place at an independent school.
She is a wonderful tutor and we are very fortunate that we found her at the right time.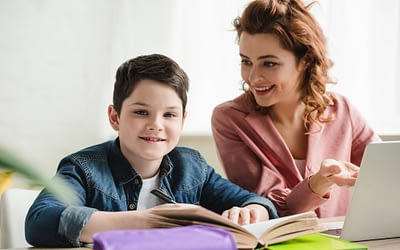 As a parent it's natural that you'll want to encourage your child in their educational and creative pursuits. Creative writing not only helps your child understand more about story structure and plot, it also helps them understand the importance of grammar and English...
read more
If you'd like to have a chat about how I can help your child with English tuition, please click on the button below to contact me.