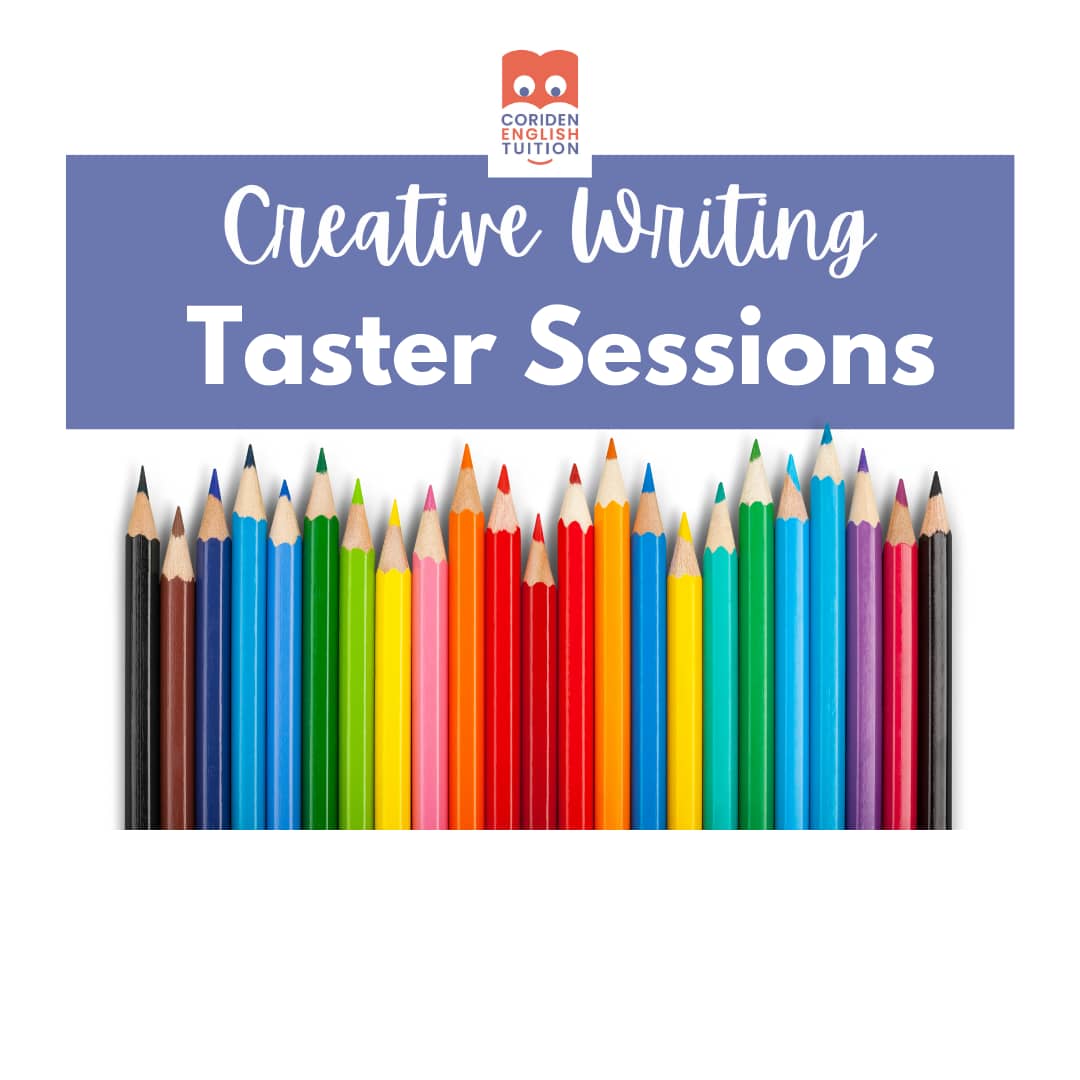 Let your child come and find out what creative writing is all about at Coriden English Tuition!
Book a Creative Writing Taster Session is to give your child a flavour of what to expect when they take one of my creative writing courses starting in September 2023 or one of the August Holiday Courses.
Suitable for children currently in Years 3-5.
The session is:
Current dates and times are below.
For further information, please email me at hello@coridenenglishtuition.com
Saturday 17th June | 10.00 – 11.00 am
Just wanted to let you know that O has been offered places at our first choice independent school. He also received offers from the other schools we applied to!
Thank you so much for your guidance and advice to O. I have a feeling we may be coming back for more lessons! I have recommended you to other friends whose children will also be sitting for their 11+ entrance exams this year.
Although my son is a voracious reader, his writing skills have always been quite poor. When I came across Coriden, I wasn't expecting miracles; I was hoping for a few tips and ideas to guide him. However, in just a few weeks, Coriden has magically transformed my son into a budding writer.
She's done the impossible – for the first time, he believes that he can actually create a coherent, engaging piece of writing and this is more than I could have ever asked.
I just wanted to let you know about school offers. J has received offers from all the schools he applied to, with scholarships from Merchant Taylor's, City of London Boys and John Lyon.
Thank you for helping J in achieving this.
Thank you for all your help and the amazing support you provided for H during 2020. You were really fantastic at delivering what is needed to ensure H passed the English 11+ exams without any of the pressure.
You went the extra mile during the Covid pandemic and gave your full commitment to ensure H's was successful in achieving his goals.
It is obvious that this is far more than a business to you and you relish seeing your pupils achieve their full potential.
He was entered into 4 Grammar School 11+ entrance exams and he passed all of them achieving  ranking in the top 2%.
We are ever grateful for your efforts and highly recommend Coriden English Tuition.
I am delighted to inform you that B has been offered a place at North London Collegiate School. I would like to thank you once again for your high standard of English coaching which put her in this position today. I am so glad and proud." 
Thank you