Reading Comprehension Course for Years 5 – 6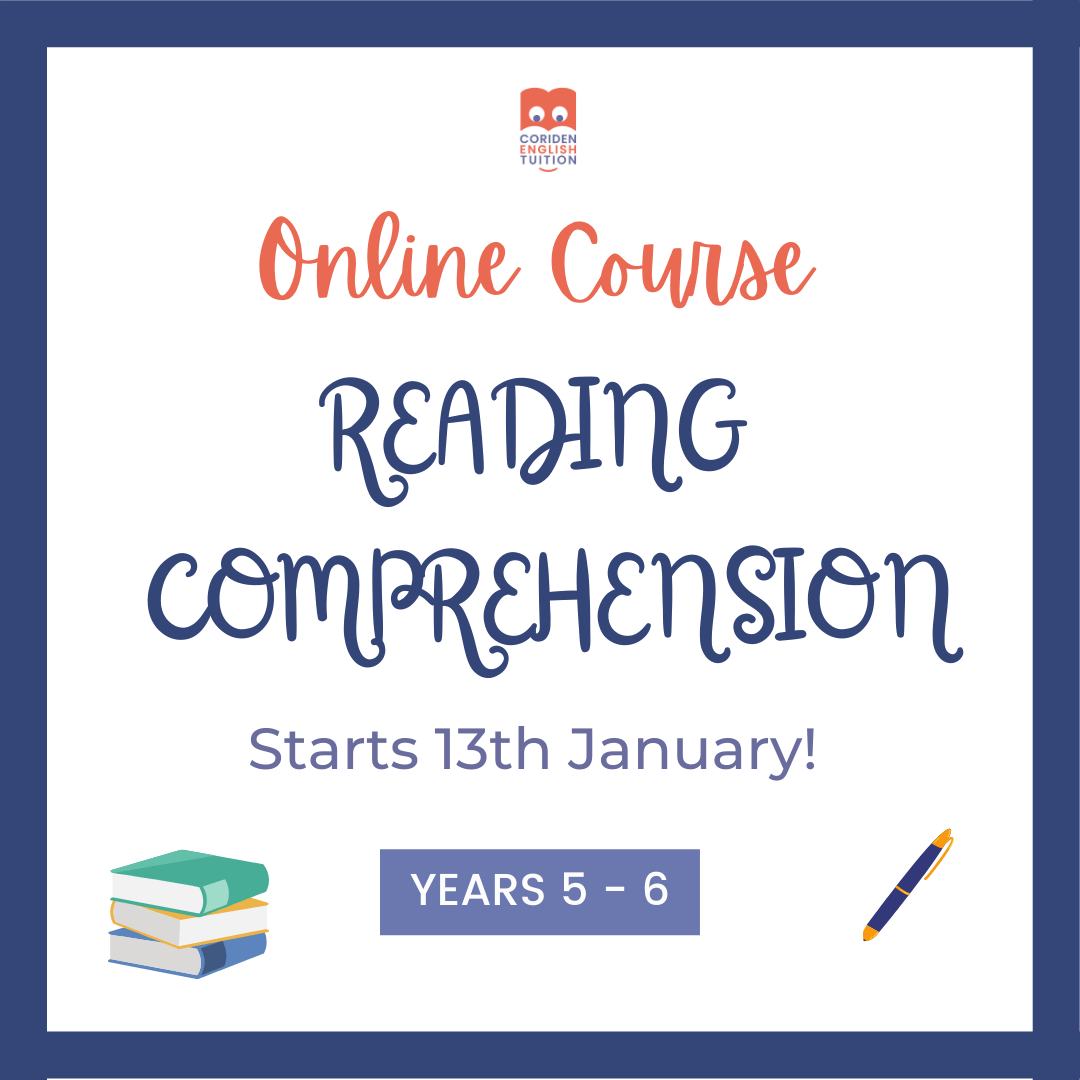 This course is designed for children in Years 5-6 who need to boost their reading comprehension skills and learn how to write clear, structured answers. It is perfect for children sitting 11+ exam exams.
In this six week course, your child will learn how to tackle 11+ reading comprehension passages.
Your child will study a variety of contemporary and classic fiction from past exam papers and other sources. 
The main focus of the course is on answering written questions but your child will learn how to approach multiple choice questions as well.
Week 1 – Introduction to reading comprehension – how to read and annotate passages. How to answer literal questions and to find the meaning of unknown words in context.
Week 2 – Inference questions. How to write structured answers using  Point-Evidence-Explain-Link 
Week 3 – Complex inference questions including character analysis
Week 4   Evaluation questions – how to answer questions on language features such as similes, metaphors, etc.
Week  5- Poetry comprehension – how to read and analyse a poem
Week 6 – How to answer comprehension questions in timed conditions
Maximum of 6 children
90 minute sessions
Weekly homework set to consolidate skills
Online Zoom classes
Cost: £235
Tutor: Coriden Francis MA (Oxon)
If you have any questions, please contact me at coriden@coridenenglishtuition.com
Thursdays
Dates: 13, 20, 27, January; 3, 10, 17 February
5.00 – 6.30 pm
To sign up, please click the button below.