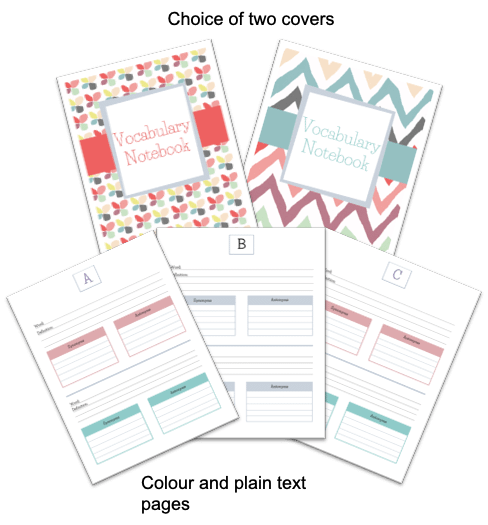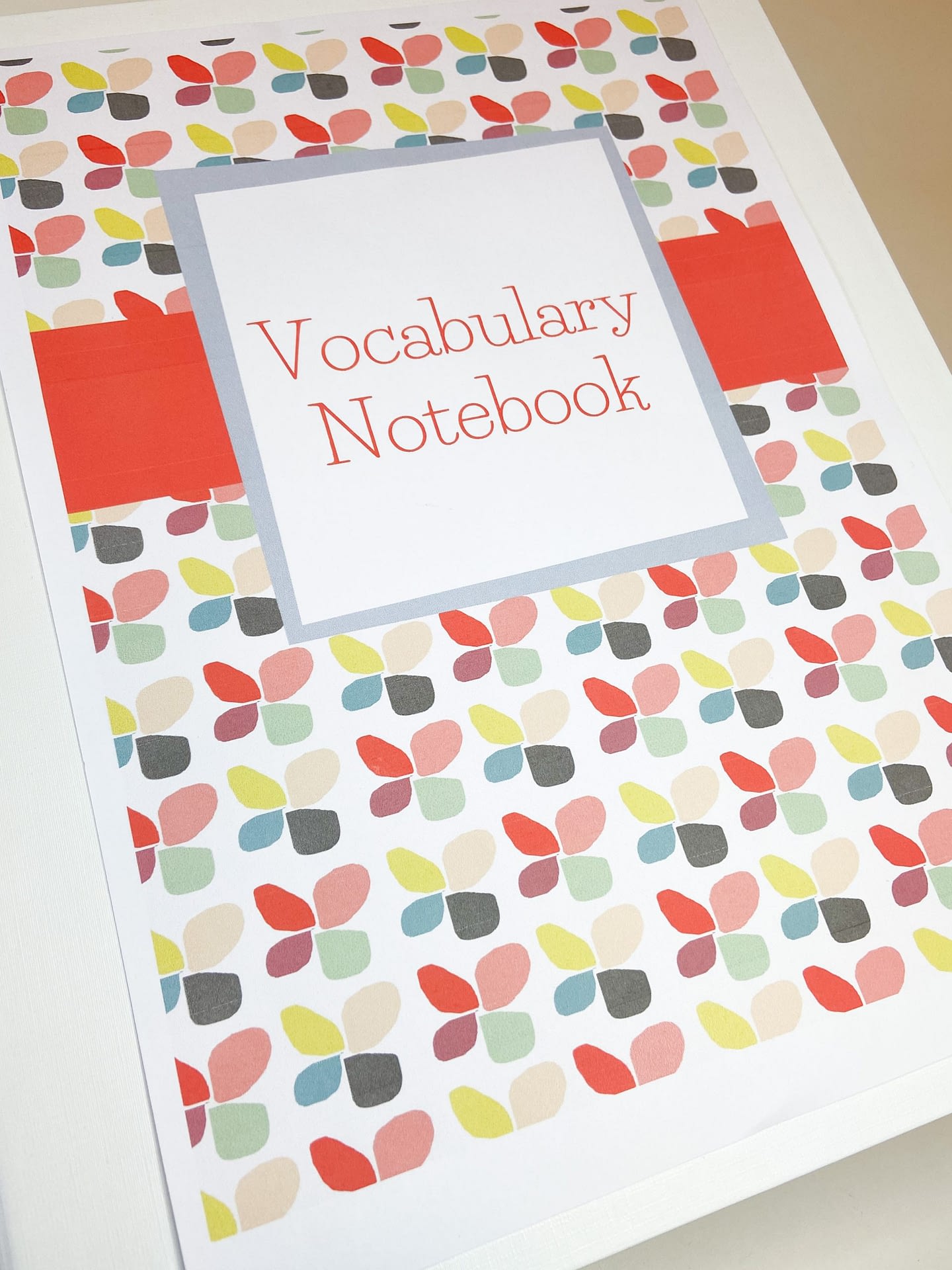 Vocabulary Notebook
Introducing our new printable Vocabulary Notebook!
Perfect for children at KS2, taking SATs or 11+ English exams, the Vocabulary Notebook is an easy way to record new vocabulary.
sections to record the definition of each new word
short columns to jot down synonyms and antonyms
52 A4 printable alphabet sheets in both coloured and plain ink
two brightly coloured cover pages
The Vocabulary Notebook is a valuable tool in boosting your child's word power. No more scraps of paper with odd words written them, or your child staring blankly at a word that they think they 'sort-of-know'. Please note this book does not contain any vocabulary. It is for your child to record their own new words as they read.
Simply download your choice of one of the beautifully-designed cover pages and the alphabet pages all at once, or as and when you need them. Print them out and pop into a ring binder!
Only £5.99!
To order click the button below. Once payment is received you will receive automatic access to your Vocabulary Book via the link in your receipt. An email confirming your purchase will be sent to you.
Please note that we are not able to give refunds due to digital nature of this product.
11+ Creative Writer's Toolkit
Coming Soon!
If you want to improve your child's grasp of the English language, creative writing is a really fun way for them to enhance their imaginative and creative skills. 
This kit will help you encourage the budding writer in your life. Not only will it help them write well, but it also helps them to embrace the nuances of the English language.
Inside the 11+ Creative Writing Toolkit you will find tips and techniques on how to write:
compelling characters
dazzling dialogue
sensational settings
strong plot and structure
figurative language
powerful sentences
There are also handy lists of synonyms, checklists and much more!