ADVENTURE STORY WRITING COURSE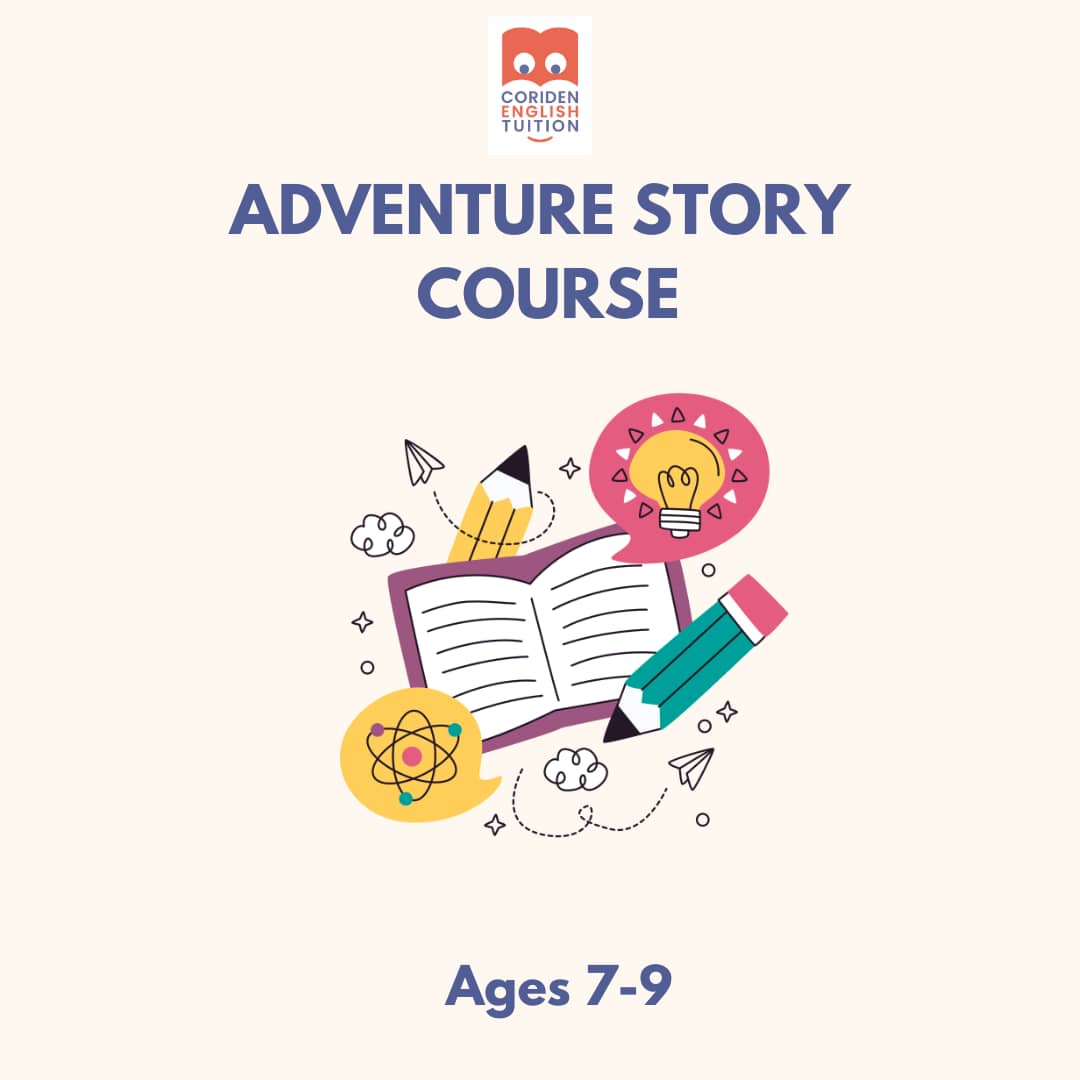 This summer adventure writing course aims to spark your child's imagination and kickstart their creativity! From pirates to princesses (with perhaps a talking hamster or two!), your child will learn how to create colourful characters, sensational settings as well as boost their language skills and vocabulary knowledge. And have a lot of fun, too!
A short story or longer piece of writing can be submitted for marking at the end of the course – optional, but recommended!
Suitable for children aged 7-9 (currently in Years 3-4)

Lessons are taught by Coriden Francis MA (Oxon) and take place in Zoom.
Five one-hour sessions
COST: £165
To book a place on the course, please click on the relevant button for your chosen dates below.
Monday 31st July- Friday 4th August
9.30 – 10.30 am
Monday 14th August – Friday 18th August
9.30 – 10.30 am
2 PLACES LEFT!
If you would like further information, please get in touch by email at hello@coridenenglishtuition.com
Small classes
I teach small friendly classes of no more than six children. I can give each child individual attention where required. . The children make firm friendships too!
Materials
The Course Workbook will be emailed before the classes starts. Your child will need a notebook and pencil/pen for the course to produce longer pieces of writing.
Online Classroom
I teach all lessons online in a secure room in Zoom.  It is a super way of teaching English as I can share and send materials straightaway.
Cost-Effective
The cost of group tuition is less than half that of one-to-one tuition with me. It's an excellent investment in your child's future!
My daughter has absolutely loved and benefitted from your classes. You brought so much joy to this subject and allowed her to take her natural love for the subject to the next level. Thank you!
Although my son is a voracious reader, his writing skills have always been quite poor. When I came across Coriden, I wasn't expecting miracles; I was hoping for a few tips and ideas to guide him. However, in just a few sessions, Coriden has magically transformed my son into a budding writer. She's done the impossible – for the first time, he believes that he can actually create a coherent, engaging piece of writing and this is more than I could have ever asked.
Every lesson is beautifully structured and conducted, with the children taking an active part. The feedback we get is fantastic: informative, insightful, encouraging and supportive. 
Coriden really helped my daughter to excel at creative writing. Now I feel happier because my daughter is happier and has confidence in her writing skills. I'd highly recommend Coriden's writing course!
Just wanted to let you know that O has been offered places at our first choice independent school. He also received offers from the other schools we applied to! Thank you so much for your guidance and advice throughout the course.
Many thanks for guiding my daughter through the course – you're wonderful at what you do. I'm a very ' picky ' mum in selecting tutors so although the market is vast out there, you definitely stand out. My daughter will be joining you again next term!